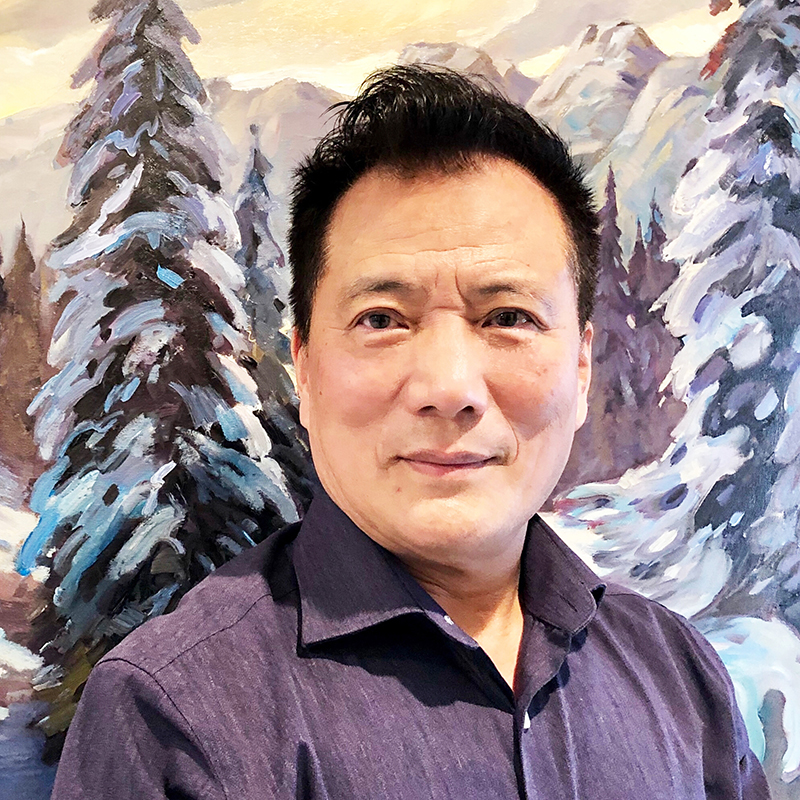 More than 10 years of youth art education experience.
Used to be a council member of the Liaoning Artists Association, a council member of the Chinese Painting Research Association, a chairman of the Municipal Artists Association, a research member of the Chinese Painting and Calligraphy Society, a university professor, and a full-time painter of the Academy of Painting.
Currently a member of the Canadian Oil Painting Society
Professional Qualification:
Advanced Chinese Painting Training Certificate
Advanced oil painting training certificate
Professor of the People's Republic of China
Education Background:
Graduated from the Repin Academy of Fine Arts in Russia in 1999. Senior Oil Painting Trainee
Graduated in 1985, Mr. Ye Xuyu, Senior Chinese Painting, Trainee
Graduated from Lu Xun Academy of Fine Arts in 1979 with a bachelor's degree in Chinese painting.
Working Experience:
2015-present Q-Learning Art Teacher
2007-present Canadian Children's Publishing House Illustrator
2005-2007 Professor, Tsinghua Academy of Fine Arts
1991-2005 Fushun Painting Institute
1981-1991 Fushun Youth Palace Teacher
Job Performance and Awards:
2016 Three-person exhibition of paintings at the Markham Arts Council
2015 held a personal oil painting exhibition;
2015, 20 paintings participated in the exhibition of paintings of the Toronto City Hall;
2008 After moving to Canada for Children's Publishing House: "Gran dpa Jeo Froggy Ajay My stone Lion Lotus – The Little Bald Girl"
2008, Canada's "City TV Station" Canada's "Modern Daily" conducted interviews and interviews respectively.
In 1999, "Fertile Soil" was awarded the Fine Art Exhibition by the China Artists Association.
In 1999, the Chinese painting "怀素书蕉" was included in the collection of contemporary art "Selected Works of Chinese Art";
1999 The work "Li Ying" was selected for the Cairo International Fine Art Biennale in Egypt;
In 1999, Chinese painting "Tulip" was selected for the China Flower and Bird Painting Exhibition;
In 1999, the oil painting "Warm Winter" was selected as the "Republic of Arts and Art 50 Years Art Exhibition" and won the first prize awarded by the Chinese Painting Research Institute.