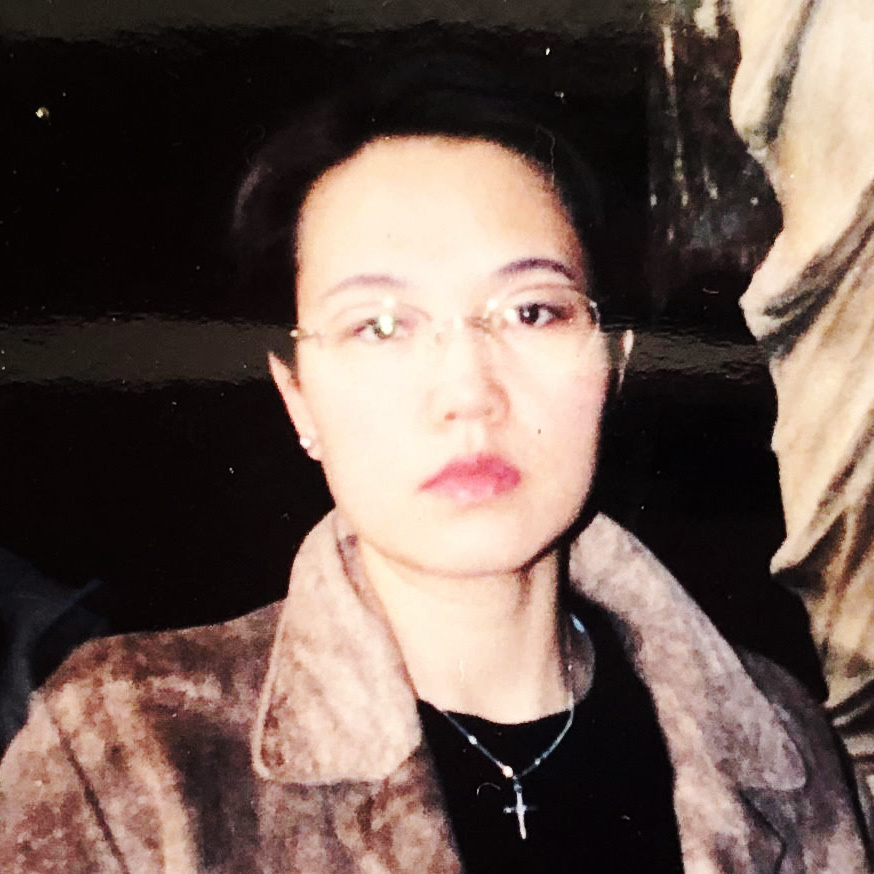 Engaged in art teaching for 30 years. Has nine years of teaching experience in art education in Chinese universities. During the period, he was engaged in the teaching of art basic courses to the guidance of graduates.
With overseas art education experience, teaching can be guided according to different cultural backgrounds, different ages and individual special circumstances.
Based on children's interest in heuristic teaching and different teaching methods; active classroom atmosphere and students can take the initiative to participate.
Focus on the development of children's thinking and innovation.
Familiar with various types of painting (Chinese painting, acrylic, oil painting, drawing, watercolor, Japanese painting, etc.)
Friendly, caring, caring for students and loved by students.
Professional Qualification:
Higher Education Teacher Certification of the People's Republic of China
Member of China Art Association
Member of the Asian Artists Association Japan Society
English LINC Level 8
Fluent Japanese listening, speaking, reading and writing skills
​Education Background:
1999-2001 Department of Plastic Arts, Okinawa University of the Arts, Japan
1999 Paris Art and Culture Research Center
1982-1986 Chinese Academy of Fine Arts, Xi'an, China
Working Experience:
2013-present Q-Learning Art Teacher
2007-2012 NHK Cultural Center, Japan
1997-2007 Japan Japan-China Ink Painting Art Research Institute Lecturer
1987-1996 Lecturer, School of Art, Shaanxi Normal University, China
Job Performance and Awards:
2017-01 Works [Memory] participated in the twenty-fifth Asian Artists League Tour Exhibition
2005-09 [Moon Shadow] was selected for the 31st Okinawa Art Exhibition
2004-09 Thirteen people from the Japan Ink and Wash Research Association held a exchange exhibition with the president and members of the China Chang'an Painting Institute
2004-09 [Inter-forest] was selected for the seventh Japanese ink painting exhibition
2003-09 [Qingqu] was selected for the 29th Rebirth Art Exhibition
2002-03 The work [Fantasy] was selected as the 54th best selection of Okinawa
1998-02 Invited to the Paris International Art Exchange Center to hold a three-person exhibition
1996-03 Ying Guanghua Daily invited to Malaysia to hold semi-personal exhibitions and TV coverage
1994-04 The work [涟漪清影] was selected for the third time in the exhibition of Chinese contemporary meticulous paintings
1993-05 Works went to the Paris Art Center to exhibit in the European Times
1993-12 The work [鸣春图] was selected to commemorate the 100th anniversary of the birth of Mao Zedong.
1991-07 Works [荷塘情趣] selected for China Art Exhibition
1989-10 Works [相依] Selected for the 40th Anniversary of China's Founding of the People's Republic of China