Fashion Design Instructor - Ms. Nova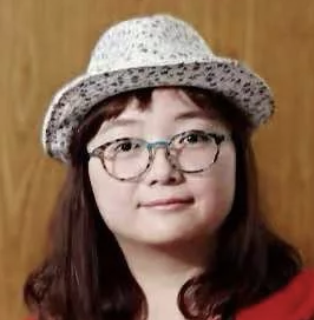 Nova has many years of education experiences in fashion, her previous students are successfully received offers from many famous Fashion Universities around the world, including University of the Arts London (UK), Fashion Institute of Technology (USA), Parsons School of Design (USA), and Ryerson university (Canada), etc. She is currently teaching a highly intensive fashion programme, which is for students to produce a portfolio of work which can be used to apply for an undergraduate, postgraduate fashion programme, or for employment or personal development.
Nova graduated from University of the Arts London (UK) – London College of Fashion in 2011 where she won the prestigious Collection of the Year Award for her graduate collection. This collection garnered multiple sources of press from; Vogue UK, Harper's Bazaar, The Independent, The BBC, The Evening Standard, and many more in London England. In December 2011, Nova Chiu was selected by an esteemed panel of judges to be one of four designers to showcase their first collection as a brand during Vauxhall Fashion Scout's One's to Watch catwalk show in February 2012. With the success of that show, she continued to host catwalk shows during London Fashion Week for the next two seasons. Within this period, they were also able to showcase their collections to international buyers in Vauxhall Fashion Scout's London and Paris showrooms.
Professional Qualification:
Proficient in: Fashion Design, Styling, Textiles Design, Pattern Making, Sewing, Fashion Illustration, Fashion Marketing, Adobe for Fashion, Fashion Website Development.
Education Background:
2011 Graduate from University of the Arts London – London College of Fashion
2007 Graduate from University of the Arts London – Camberwell College of Arts
Working Experience:
2012 – Present: Nova Chiu LTD., Fashion Designer
Job Performance and Awards:
2019 – Invited to enter the Toronto Outdoor Art Fair
(Canada's leading contemporary outdoor art fair)
2018 – Winner of Fashion Culture Fashion Show in Warsaw Poland, and featured in Elle Poland
2016 – Selected as A Great International Successful Story of London England for The Mayor of London as a promotional book celebrating the City of London and its top foreign graduates.
2015 – The British Fashion Council
( Colleges Council Graduate WGSN Digital Presentation Award )
2014 – Deichmann's 100th Anniversary Project, Four Special Shoes Design by Nova Chiu
2013 – Winner of T-Force Int'l Fashion Awards in Guangzhou, China. Interviewed by: Vogue China, Chinese National Television, China Fashion TV.
2012 – London Fashion Week One's to Watch of Fashion Scout. Featured on Vogue UK, Vogue Italy, Collezioni Accessori, Papercut Magazine.
2011 – Winner ( Collection of the Year) of London College o f Fashion 2011, Published in The London Evening Standard Newspaper,The Independent Newspaper, BBC News, Vogue UK, Harpers Bazaar UK